Excursion to Grotte di Castellana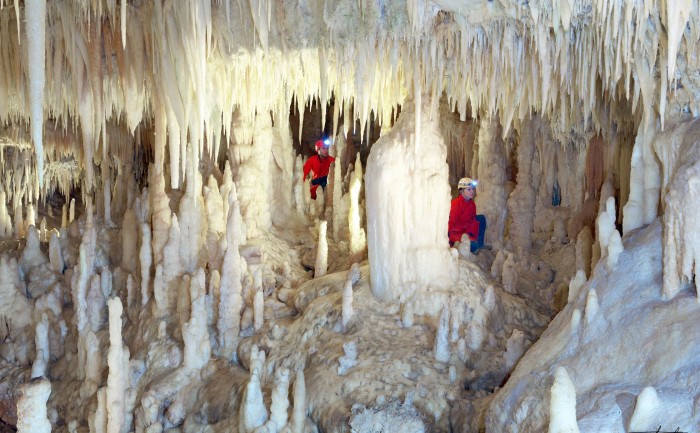 WE ORGANIZE DAILY EXCURSIONS TO THE CAVES OF CASTELLANA FOR THOSE STAYING IN OUR FACILITIES.
A complex of underground cavities of karst origin, of considerable touristic interest, among the most beautiful and spectacular in Italy. They are located in the Municipality of Castellana-Grotte, about 1.5 km from the town. They develop for a length of 3348 meters and reach a maximum depth of 122 meters from the surface. The indoor temperature is around 16.5 ° C.
The beauty of the Castellana Caves attracts visitors from all over the world, and since the day they were opened to the public, more than 15 million people have traveled underground. The visit to the Caves runs along a 3 km route: an extraordinary guided excursion, about 70 meters deep, in an astonishing scenario, where caves with fantastic names, canyons, deep abysses, fossils, stalactites, stalagmites, concretions from the shapes, incredible and surprising colors stimulate the imagination of children and adults. The Caves of Castellana are  an unmissable opportunity to admire one of the most amazing natural sites of  wonderful Apulia.
The visit to the public of the Castellana Caves unfolds along an easy path and with the expert presence of multilingual guides. An extraordinary excursion in the caves at a depth of 70 meters in an amazing scenery of stalactites, stalagmites, fossils, cavities, caves with fantastic names.
To visit the Caves of Castellana, there are two itineraries:
The Castellana Caves are open all year. For visiting times, which vary from season to season, it is advisable to consult the calendar. The temperature in the subsoil varies between 14 ° and 18 °. For the excursion it is advisable to wear clothing and suitable for the temperature of the subsoil and sneakers or flat rubber sole.
---