Swimming pool hotel for seaside holidays in Gargano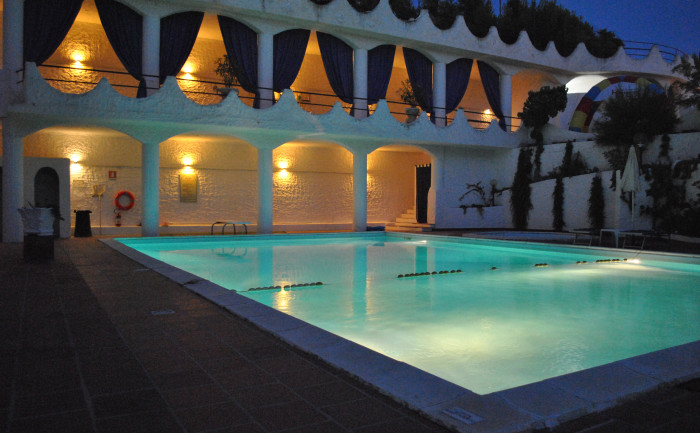 Do you want to spend the most beautiful holidays of your life, do you want to have fun and relax at the same time? We offer you our facilities in Vieste, by the sea where you will find everything you need to make your holiday enchanting.
If you are more comfortable in a hotel, our group offers you two hotels near the center of Vieste: the Hotel Falcone and the Hotel 2 Mari. Hotel Falcone has a fantastic panoramic terrace overlooking the sea and offers you the possibility to fully enjoy the beauty of our promontory; there are also quality services. In our hotels you will also find a bar, restaurant, private beach, swimming pool, parking and other services to be discovered during your stay.
For the more adventurous and sporting guests, we offer the camping formula at Camping Village Baia Falcone, which offers the typical camping, caravan or camper formula, or masonry bungalows. There is obviously no lack of restaurant services within the structure, with a bar, restaurant and pizzeria.
If you want to spend a family holiday with children, our two facilities are available: Villaggio Turistico Gli Stingi and Villaggio Il Falco, particularly suitable for holidays with the whole family. The Stingi, in particular, positioned on a hill in Vieste, has a beautiful swimming pool with sea view and plenty of space for children.
Our facilities are strategically located near the main Gargano beauties. Those who want to oraganize excursions have various possibilities.
Couples will find a romantic setting to spend the most enchanting holidays on the Vieste sea in the Gargano.
Do not miss the chance to live beautiful moments: entrust the organization of your holidays to the GT Group Falcone!