Marine caves excursion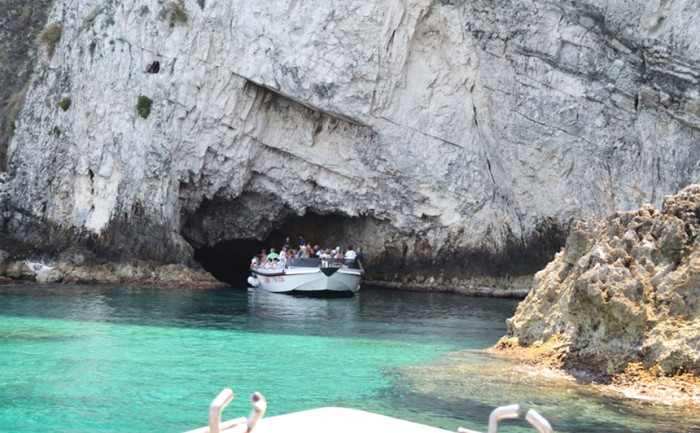 During your vacation at our facilities, do not miss a visit to the caves. You can enjoy comfortable motorboat excursions to discover the most characteristic and mysterious corners of the Gargano.
There are so many sea caves between Vieste and Mattinata, among the best we report:
– Campana Cave: One of the most beautiful ever, characterized by a bell-shaped vault, high up to 50 meters, to protect a pebble beach. The white walls are punctuated by inserts of dark flint, which increase the magic of the place.
– Grotta dei due occhi: Do not worry if after entering you feel observed … it's just the eyes of this cave, two curious holes from which the Aleppo pines and the outer vegetation can be seen as green eyelashes.
– Grotta sfondata: Being without a ceiling it lets the rays of the sun pass, which illuminate the inside and allow you to appreciate the incredible clear blue of the sea.
– Grotta dei pomodori: What are those red dots on the rock? They are particular mollusks, commonly called sea tomatoes. In addition to the characteristic red color and the familiar appearance of a beautiful ripe tomato, their characteristic is to be able to resist even outside the sea for a few hours.
– Grotta dei contrabbandieri: A cave with two entrances, which, according to the stories handed down by fishermen, was particularly convenient to smugglers, who left those who tried to frame them to wait in vain in front of the main entrance.
---